Renewal Logo

Design History
The new Ells Support corporate logo can be used in combination, either by itself or in combination, with icons and logotypes.
Taking advantage of the characteristics of "L'" when used alone, it is simple but characteristic and has enhanced visibility so that it is recognized as "Ells support".

The icon expresses the philosophy of the four L's in L's with a powerful and simple expression. We built a linear powerful L that eliminates unnecessary information, and to design that matches the modern age where various cultures are transmitted in non-languages.

In the logotype, the green color apostrophy characteristic of "L" like the icon is incorporated with one point to express individuality. By fusing straight lines and roundness throughout SUPPORT, we maintain strength and peace of mind in support, while creating a balanced design that combines individuality and simplicity.

In addition to becoming a company that has been loved for a long time, we have updated the logo of EL's Support Co., Ltd. with all our thoughts.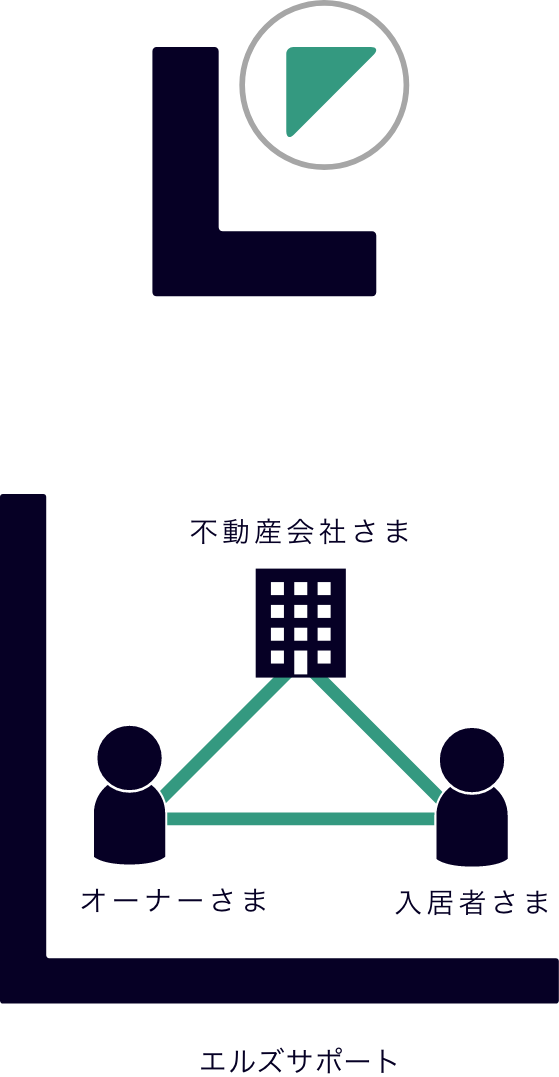 The logo apostrophe means "three-way good" to satisfy each of Ells Support's customers, "real estate company", "owner", and "tenant", and means that L support the triangle and Ells Support supports three customers.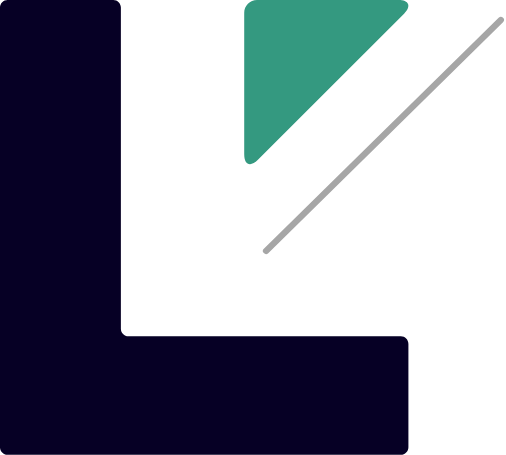 The logo apostrophe is raised on the right shoulder, meaning
that the value of "Ells support" will rise.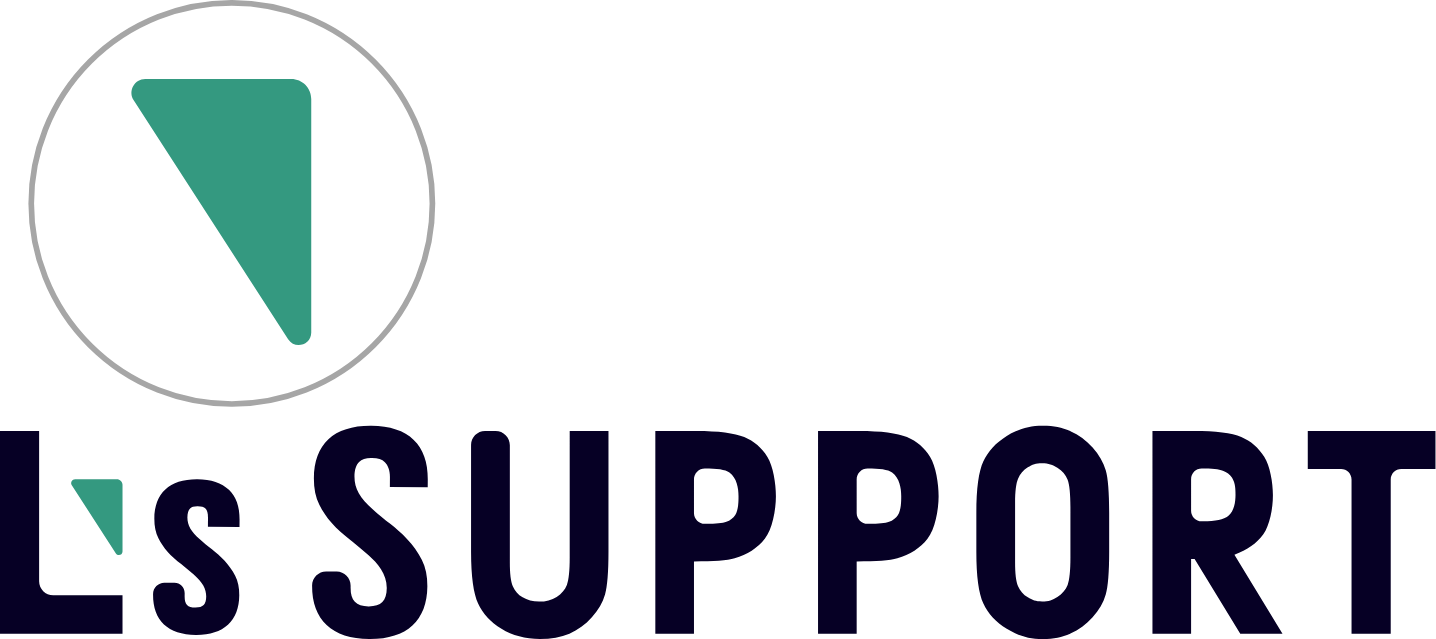 The logo apostrophe expresses the desire to empower the four "L's" (Legal/ Life / Long / Leader) of Ells Support.

The roundness of the logo means "kindness and trust", the corners mean "safety and security", and the diversity and flexibility to accept both rounds and corners.

If you arrange the logo mark and logo with the thought of "to a society where you can choose a home freely", it will be the shape of a house = a house.
Corporate information
Top message

Company Concept / Access

Corporate History

DX goal of L's Support

Electronic Advertising and Financial Advertising

Recruitment
Service
Services for renters

Service for owners

Services for real estate companies
Contact Us
For customers with hearing and speech disabilities.
L's support provides sign language and writing service