Flow of agency payment claim

Flow of agency payment claim
STEP 1: Deadline
Please request payment of substitute payment within 40 days. * After this period, you will be exempted.

STEP 2: Billing
Please fill in the "Delinquency Report and Return Payment Invoice" and send it by fax or e-mail.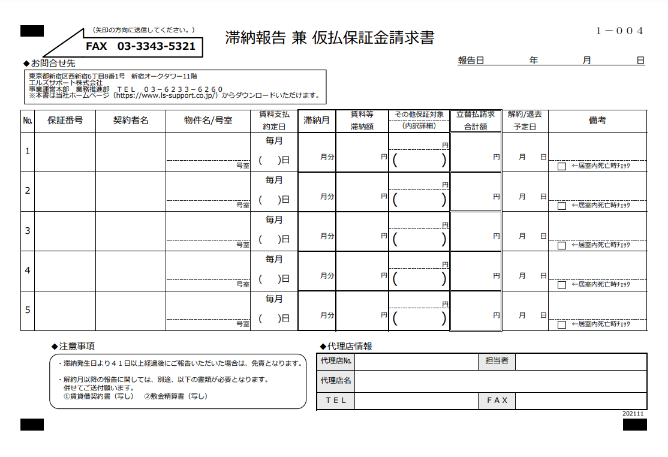 Click here to download the delinquency report and reimbursement invoice
STEP 3: Payment of the throne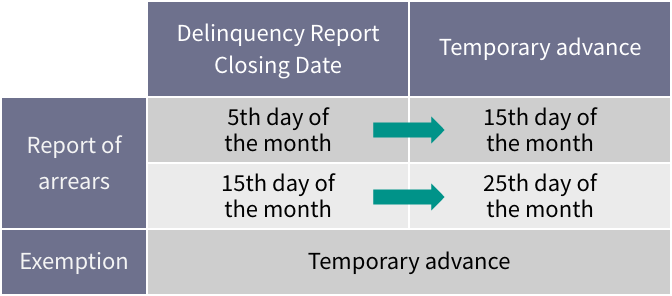 Real estate company content
Information about "LACTii" and "LACTii KANRI"

Benefits of implementing

Flow of outsourcing contracts

Frequently asked questions

Contact Us

Download forms
Contact Us
For customers with hearing and speech disabilities.
L's support provides sign language and writing service