What is the guarantee of rent debt?

What is L's Support's guarantee of rent debt?
This is a service in which L's Support pays the rent to the owner and the real estate company instead of the joint surety when the rent is overdue. In the unlikely event that the renter can't pay the rent on time, L's Support will pay the rent instead of the renter so that the renter and the owner can maintain a relationship of trust.
For owners and real estate companies, it has many advantages such as avoiding troubles with renters, stabilizing cash flow, and improving operational efficiency.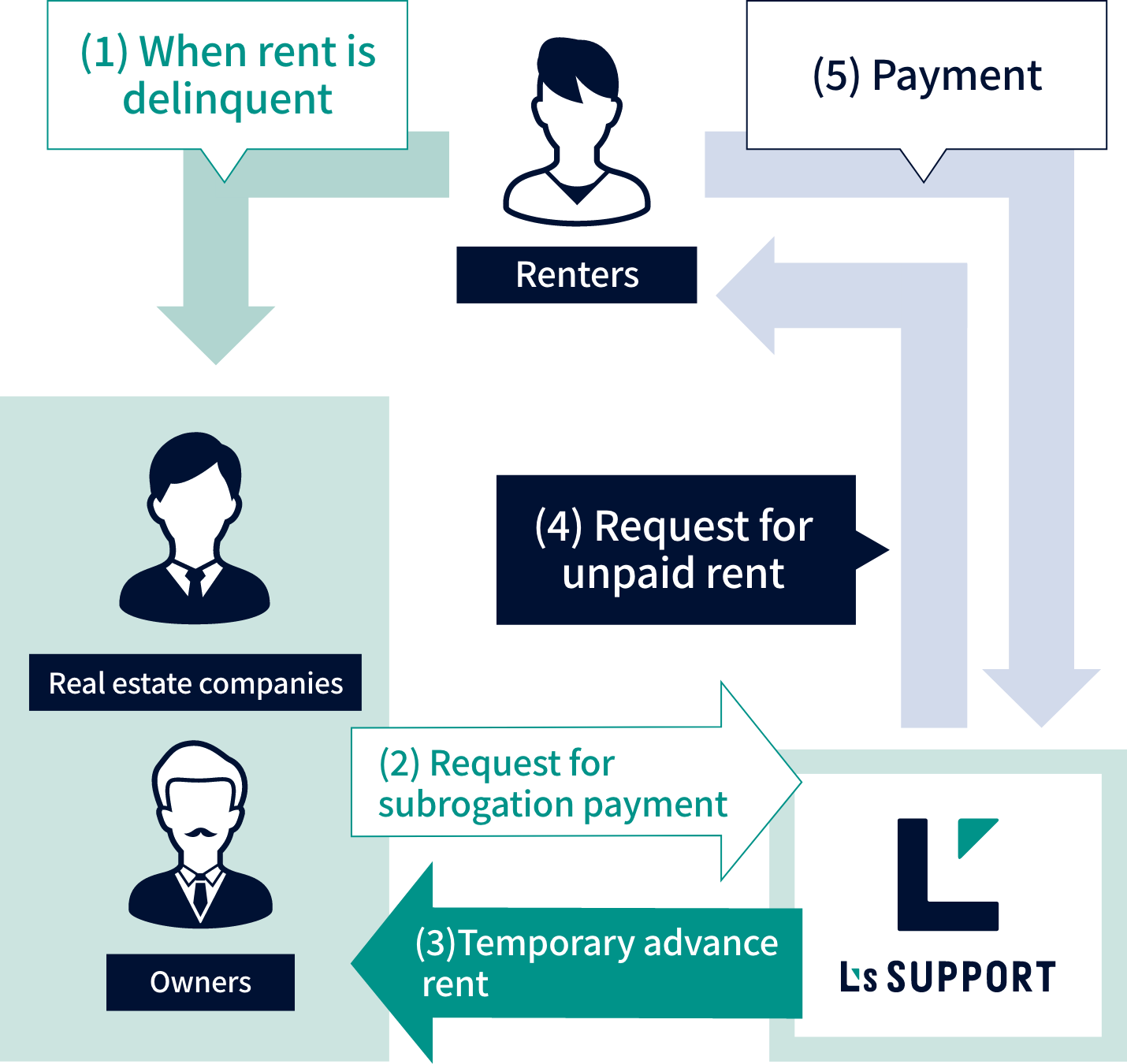 Necessity of the guarantee of rent debt
Renter

No one can become a joint surety.

What should I do, if I couldn't pay the rent due to an illness or accident?

Owner

I want to secure stable rent.

What should I do, if the rent is overdue?

Real estate company

It is hard to manage rent and remind renters to pay rent.

Real Estate Companies can't concentrate on their main works.
The guarantee of rent debt of L's support can solve all challenges from the trouble of finding a guarantor to the risk of rental management.
Service
Services for renters

Service for owners

Services for real estate companies
Contact Us
For customers with hearing and speech disabilities.
L's support provides sign language and writing service