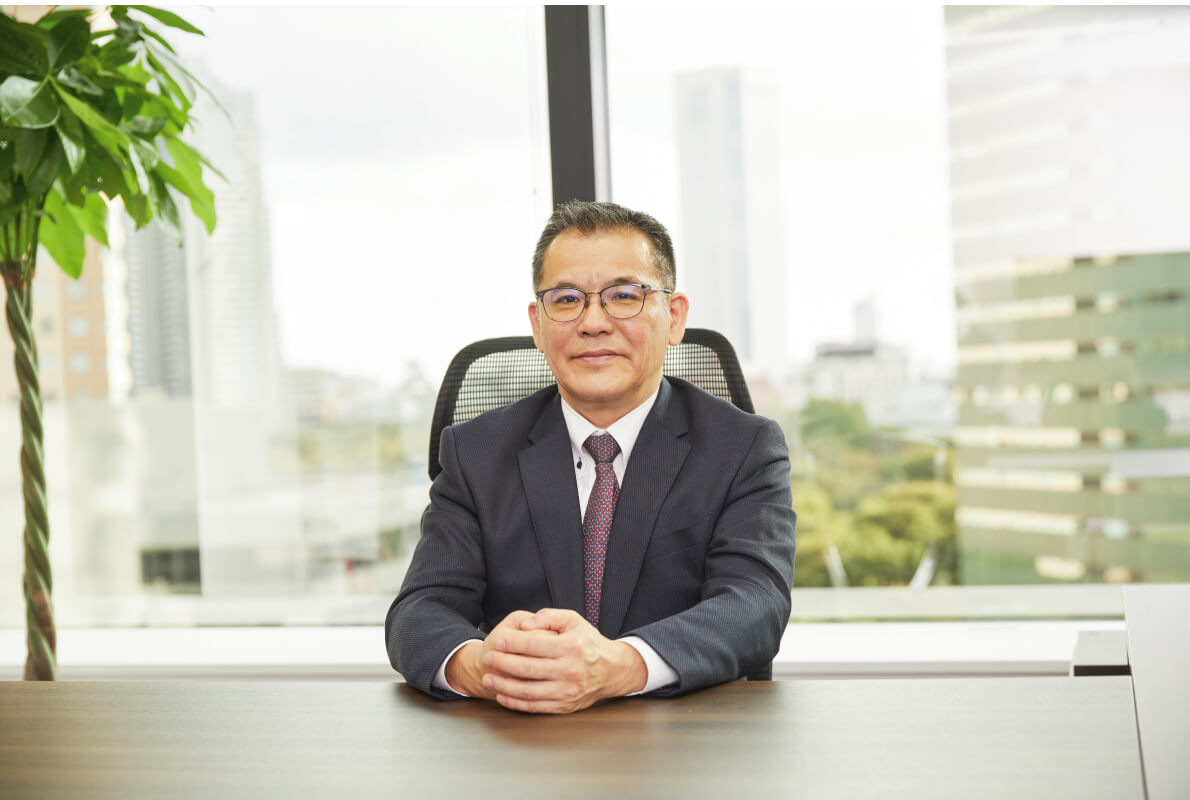 Toward a society where you can choose your home freely
As a group company of HomeNet Co., Ltd., which develops elderly people's watching services and life support services in August 2010, we also provide life support services according to the diverse needs of residents, mainly in the rent debt guarantee business. The company name Els (L'S) consists of four L '4 (Legal, Life, Long, Leader). The origin is with the hope that "we will be able to support our customers' lives over a long period of time and become a leader in the industry while complying with laws and regulations.". Under the guidance of our business partners, we have received the support of tenants, owners, and real estate companies of rental brokerage and real estate companies, and we are steadily expanding the number of guarantee handling.

As you know, the rental housing market is expected to change significantly due to the population decline event in Japan. Data released by the Ministry of Land, Infrastructure, Transport and Tourism have revealed that the number of residents will shift from young people to middle-aged and elderly, and while single-person households have been resilient as household types, the number of family households will decrease significantly. Therefore, rental housing that cannot be qualitatively converted according to needs, such as enhancing services for seniors, may become vacant houses. Since it is difficult to solve these problems only by rent obligation guarantee, we have established a life support service system as a group so that we can respond to various needs. In addition, the civil code has been revised for the first time in 120 years, and it has already been shown that the conventional state of joint guarantor, restoration of original condition, and handling of security deposits will change significantly in the rental housing market.

In addition, the revised Housing Safety Net Act came into effect on October 25, 2017. We believe this will be epoch making in the leasing industry. This is a situation in which the government is making efforts to develop a system nationwide by fiscal 2019 that can provide housing to the elderly, disabled people, single-parent households, DV evacuees, and such people.

Under these circumstances, while complying with laws and regulations, we will make full use of the group's infrastructure, provide owners with an environment where they can rent properties with greater peace of mind, and make proposals to real estate companies so that they can differentiate themselves from other companies, such as leasing support including vacancy measures, and actively accept your requests, We will respond quickly. We will continue to make further efforts to improve the quality of our owners and real estate companies in order to contribute to the creation of a system that reduces the risks of owners and real estate companies, and to develop together with the rental housing industry, so we ask

for your continued guidance and guidance.
Corporate information
Our Logo

Company Concept / Access

Corporate History

DX goal of L's Support

Electronic Advertising and Financial Advertising

Recruitment
Service
Services for renters

Service for owners

Services for real estate companies
Contact Us
For customers with hearing and speech disabilities.
L's support provides sign language and writing service