Sign language and writing services

Ells Support Sign Language and
Writing Service
Sign language operators interpret customer inquiries via videophone and communicate them to Ells Support operators in real time. If you have difficulty in sign language, you can also write through a videophone.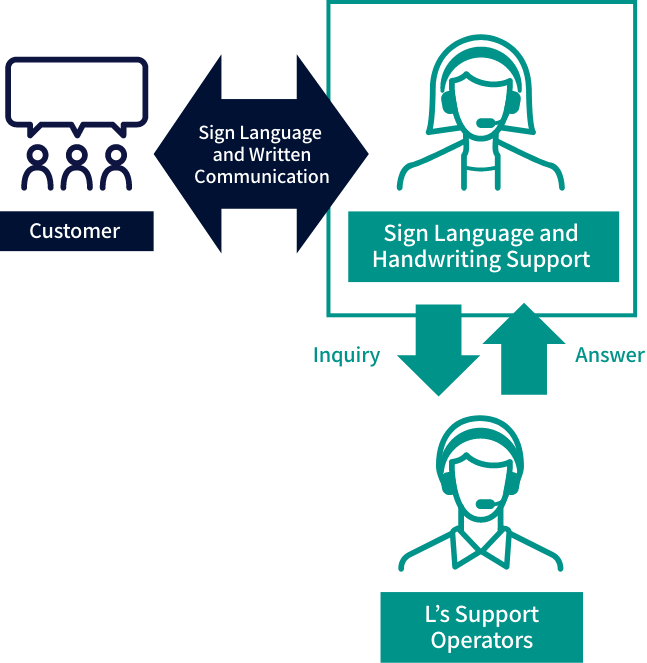 How to use
Use Skype to contact your Ells Support Sign language and writing service account via "Video Call". Calls will be made to your partner, PlusVoice, and the operator will respond in sign language or writing.

Skype Enquiries (weekdays 9:00-18:00)

Contact Us
For customers with hearing and speech disabilities.
L's support provides sign language and writing service